3D Cartoon Animal Knitted Anti-Skid Slipper Socks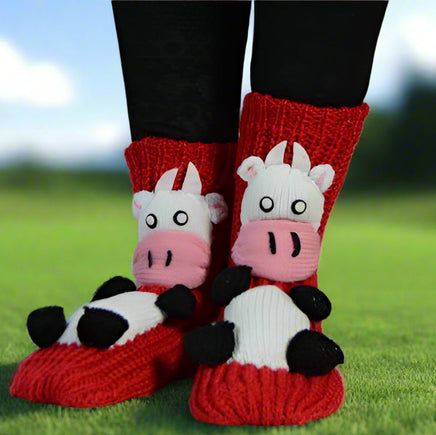 Red Fabric 3D Cow Design
Creative lovely knit warm anti-skid sweater socks.
Great for Teens and Adults, so everyone can enjoy warm, toasty feet.
Cute 3D animal floor socks, stuffed animals are sewn on the sock.
Very durable and well stitched. No loose threads after a few washes.
It's a perfect present for yourself and the one you love.
These socks will bring not only great warmth to your feet but make great gifts.

Machine wash in warm water and tumble dry low. Please do not use bleach.